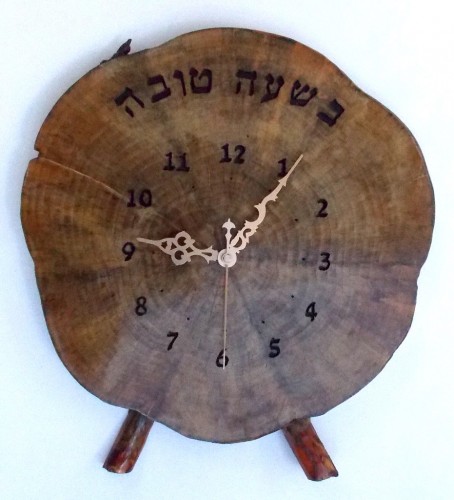 Araucaria wood Hebrew wall clock
Araucaria wood Hebrew wall clock
This handmade Araucaria wood Hebrew wall clock made with love.
The slice and the legs of this clock is natural
This wood it is looks very nice from Israel.
It written "Good Time" in Hebrew is בשעה טובה.
The dimensions are:  D 14″ +-, T 1″
Weight 1500 Gram.
The clock mechanism included battery AA.
Designed by Benny Hershkowitz Israel
Free shipping!